Eco Cafe' Welcomes ALL to Dine With Us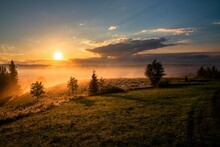 Time to open things up here at the Eco Cafe'!
We are so excited to welcome back ALL patrons for indoor dining service!
Yes, we do still ask that you wear your mask until seated at your table or when popping in to grab a take away order or coffee to-go. This is to follow what is still in place in terms of restrictions until things change.
We have weathered this storm with all of you and are so grateful to still be here on the other side. This community is amazing and has shown us the sun will still rise each day with good people to greet who come through our door.
We will still be offering take-out, take home meals or curbside pick-up service with hygiene safety measures in place which includes regular cleaning of high touch surfaces and frequent hand washing for all staff on shift. We ask that if you are coming in to select from our take home options please call ahead to confirm orders or make sure we have the meals you are interested in purchasing. The same goes for booking outdoor or indoor dining tables as we always recommend reservations so we can seat everyone without any delay.
Our goal is to serve everyone with care, attention to detail and the highest standards of cleanliness. For that to continue we need your help so we can operate safely and keep pumping out delicious food!
We can't wait to see old friends, new visitors and all of our fellow local businesses thrive this year. Come on out soon for a visit and stay awhile.