New Restrictions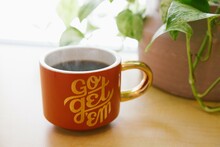 We will be closed for Indoor Dine-In starting on September 20, 2021, until we fully understand the requirements for our business. We know this is hard and a lot to take after having such a great Summer seeing smiling faces and hugging those we care for while being together. We are trying to put our best foot forward and face each day hoping to see the crinkle of your eyes which tells us your smiles are just as wide behind those masks. We want to see you and serve you some of the best meals this side of Highway 2! So come on out and we will be here ready to feed your appetites and your souls with honest, organic fare.
We will remain open for take-out, take home meals or curbside pick-up service with hygiene safety measures in place which includes regular cleaning of high touch surfaces and frequent hand washing for all staff on shift. We ask that if you are coming in to select from our take home options please call ahead to confirm orders or make sure we have the meals you are interested in purchasing. The same goes for booking outdoor dining tables as we always recommend reservations so we can seat everyone without any delay.
Our goal is to serve everyone with care, attention to detail and the highest standards of cleanliness. For that to happen we need your help so we can operate safely and keep pumping out delicious food!
Be kind, stay safe, bundle up and enjoy the change of season into Fall! We hope to see everyone soon for a warm cuppa!